The
Combined Teams
option benefits players and local Leagues by providing the opportunity for children to play Little League® when one league does not have enough registered participants to offer a particular division of play. Combined teams are commonly used to provide opportunities to participate in the Softball and Teenage Divisions of play.
The
Little League Data Center
provides the ability for a local league to charter a combined team or teams by simply logging in and follow a few simple steps.
Please note that approval of a Combined Teams request for the regular season does not afford approval for leagues involved to combine for the International Tournament.
Provided below are instructions and visual descriptions taken from the Little League Data Center that will walk you through the combined teams process.
---
Submit Form
1. Click Manage Forms
To begin or view an existing Combined Teams Form, click the "Manage Forms" link on the Data Center Landing Page.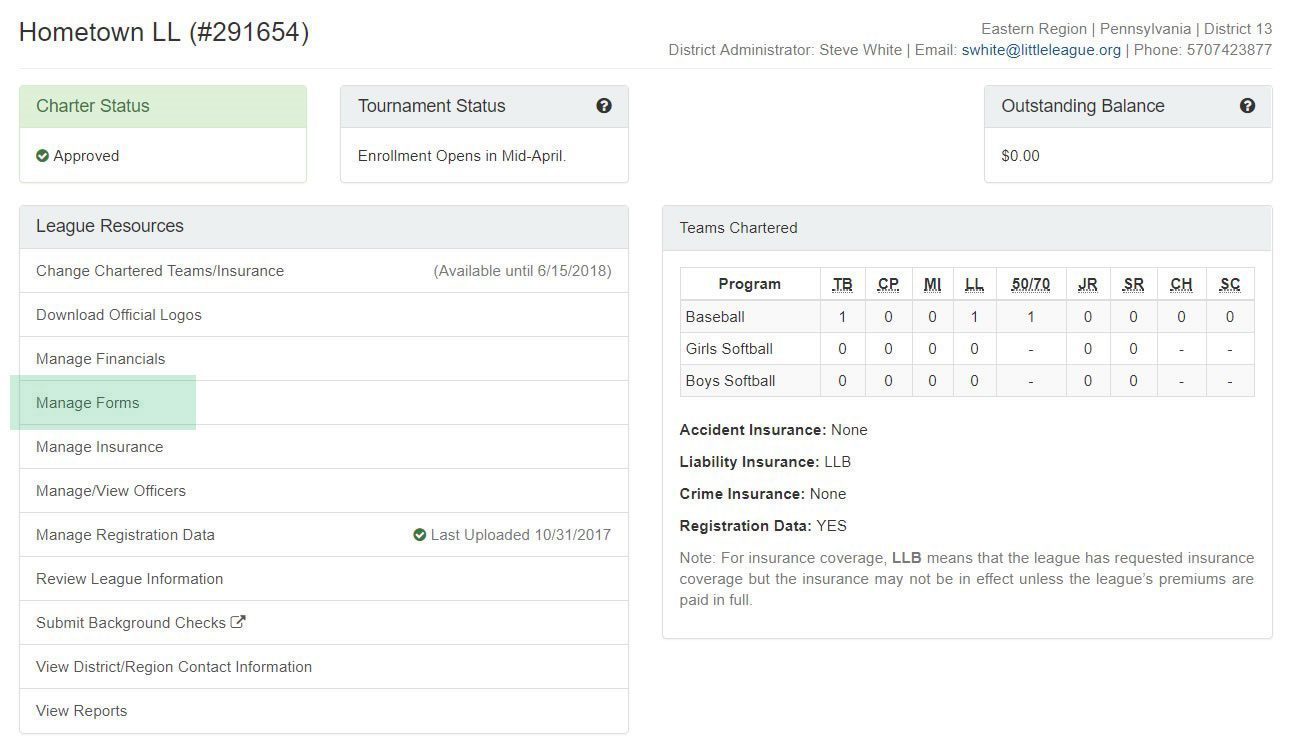 ---
2. Start New Form
To start a new Combined Teams Form, click the link found under the Regular Season Combined Teams Forms heading. To view or submit an existing form, click the view link next to that form.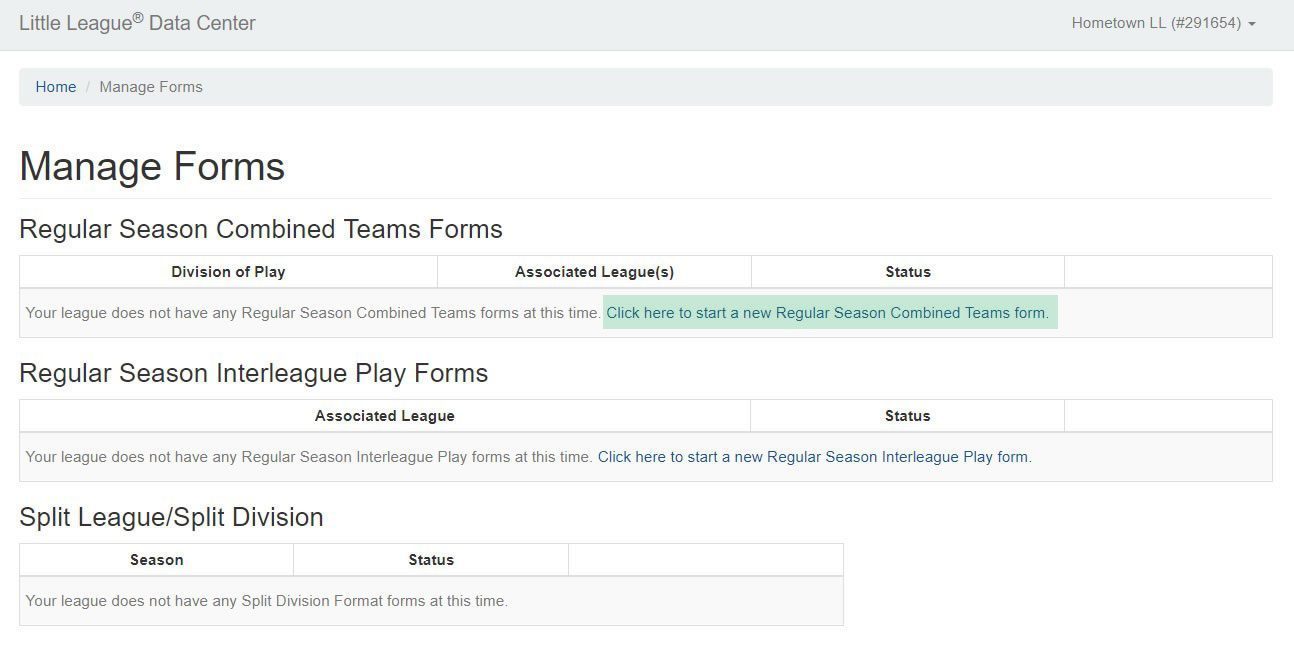 ---
3. Select Division Play
When creating a new Combined Teams Form, first select the division of play for which the form will apply. Only one combination may be requested per division of play.
Note: Only divisions in which your league is chartered will be available to select when submitting a Combined Teams Form.

---
4. Complete Form
To complete and submit a Combined Teams Form, your league must enter the
population within your league's boundaries
, the league ID's of the other leagues involved in the combination, and the league age breakdown for your league for that division of play.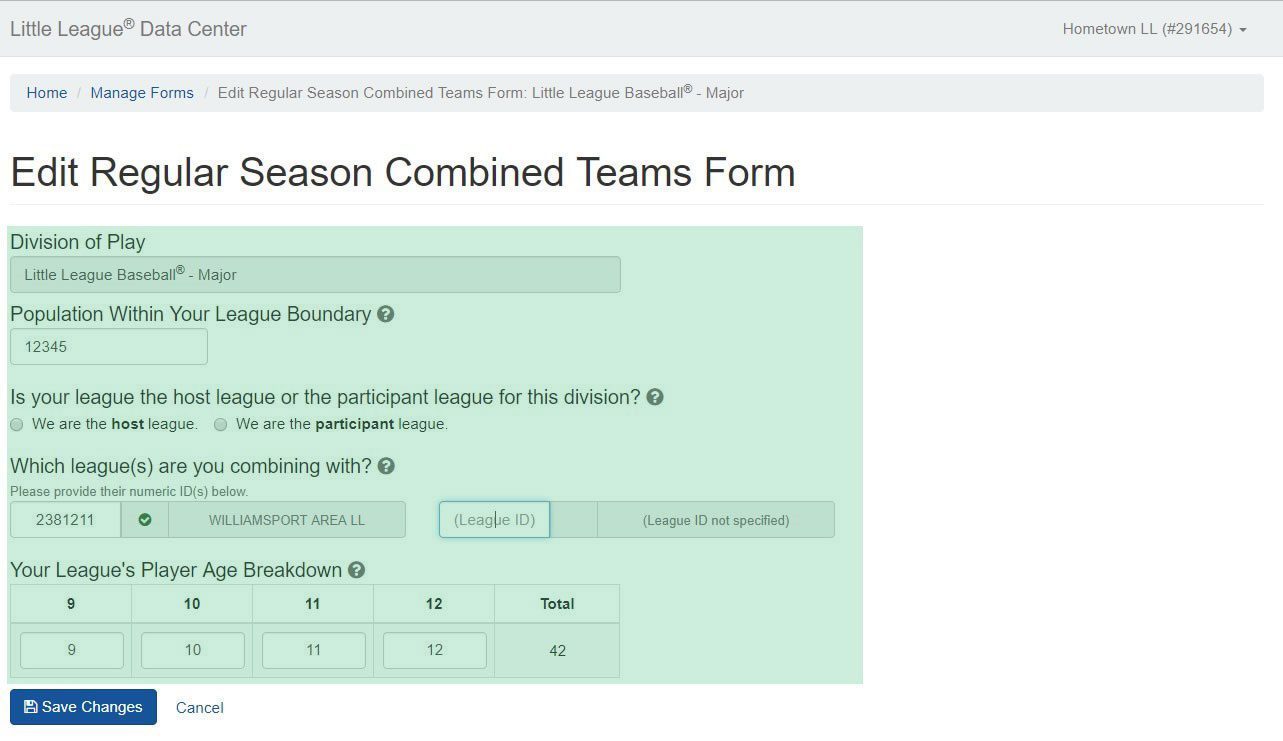 ---
5. Save Changes
After entering all required information, click the "Save Changes" button. You will be prompted with the option to save your changes or to submit the form to your District Administrator for review. If you choose to only save your changes, you will need to login and submit the form at a later date.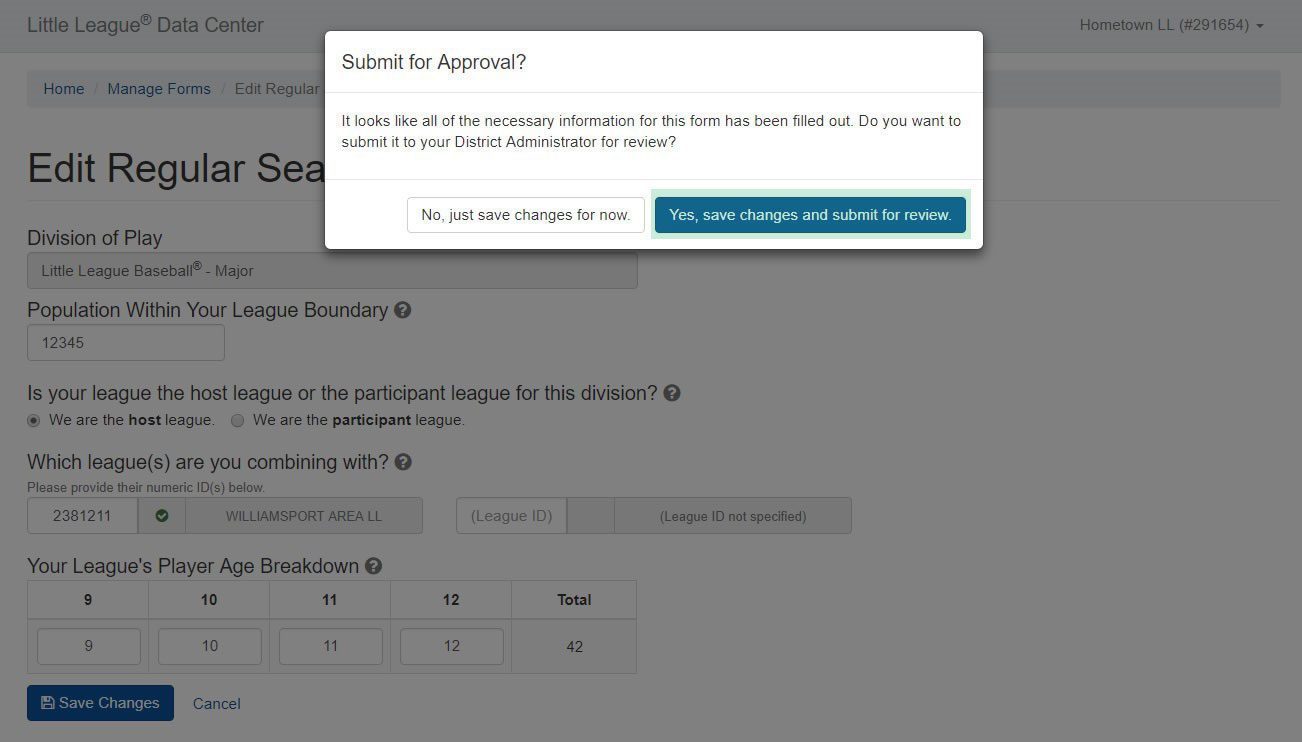 ---
Review Status
To view the status of submitted forms, click the "Manage Forms" link on the Data Center Landing Page. Each form will be assigned one of the following statuses:


Awaiting Other League(s): Other leagues involved must submit their information


Awaiting District Approval: The district must review the request


Awaiting Region Approval: The region must review the request (only applicable when leagues are involved from more than one district)


Approved: The request has been approved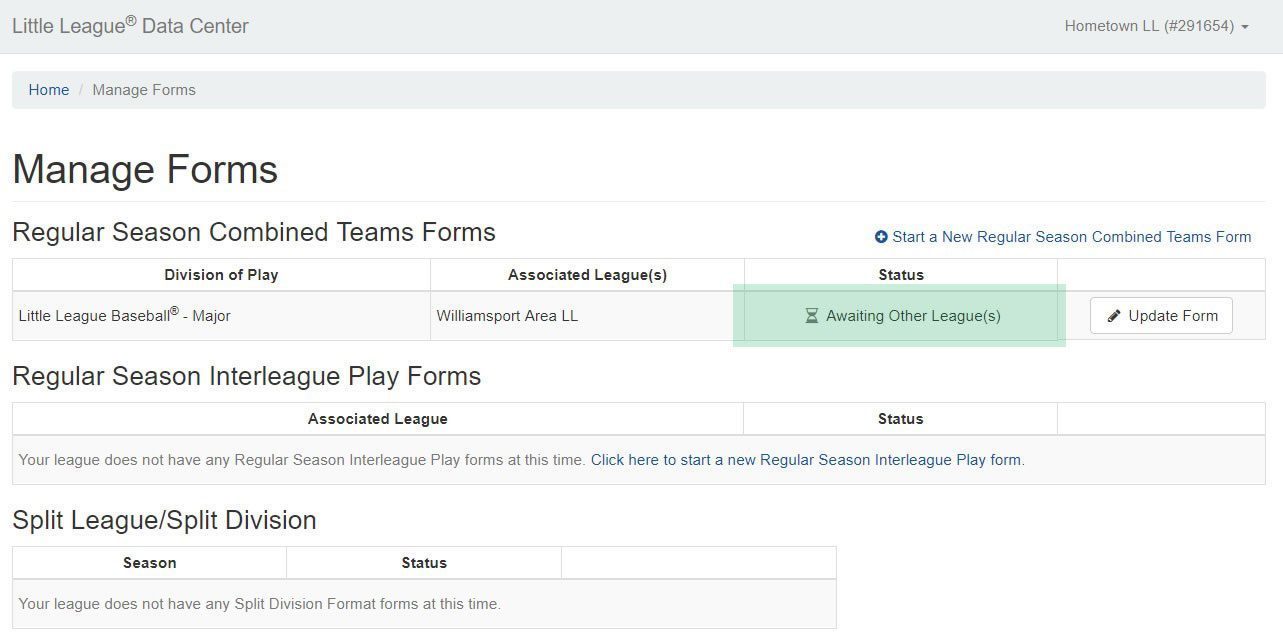 ---
Sample Form Completed
Completed Combined Teams Forms may be viewed from the Manage Forms page. Below is a sample Combined Teams Form that has been completed by all leagues involved.